Soirée du Lions Club de Gueret pour Heart and Coeur
L'association Heart and Coeur tient à remercier chaleureusement le Lions Club de Gueret et ceux qui se sont mobilisés pour travailler au succès de cette merveilleuse soirée du samedi 28 novembre 2009, ou les bénéfices de la tombola des maillots de football et de rugby dédicacés par les plus grands joueurs sont reversés en partie pour Heart and Coeur.
Photos de la soirée, de tout coeur, merci à tous !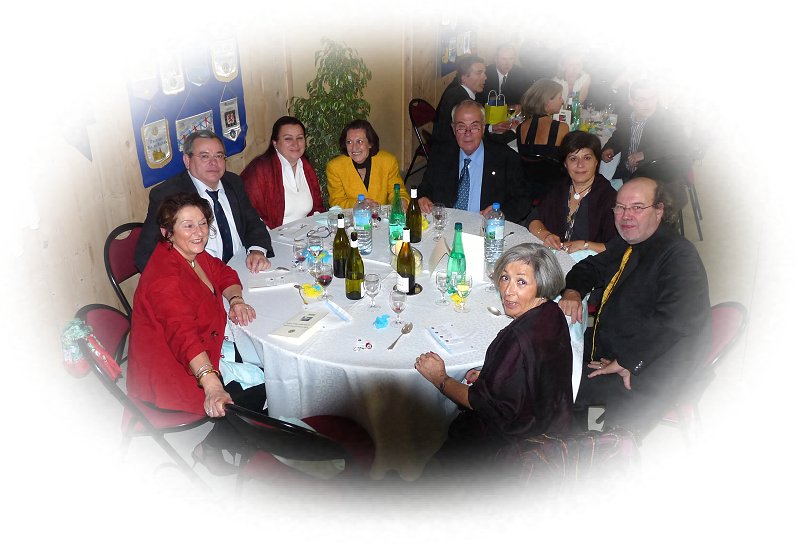 La soirée
Cliquez sur une photo pour l'agrandir
Remise du chèque à Chantal LEPINEUX représentante de l'association Heart and Coeur en Creuse, par le Lions Club de Gueret et de son président Bernard VANPOUILLE.

Et merci bien sûr à tous ceux qui nous soutiennent
Pour les personnes, qui voudraient nous joindre contactez le webmaster en cliquant sur .


L'association Heart and Coeur tient à remercier le Lions Club de Gueret, et tout ceux qui ont travaillé et ont contribué à la réussite de cette magnifique soirée en montrant leur attachement et leur intérêt à l'ensemble de la communauté des cardiopathies congénitales et de la cardiologie.

DAUMAL Christian président et fondateur de l'association Heart and Coeur

SEARCH ENGINE on Heart and Coeur website
MOTEUR DE RECHERCHE sur tout le site Heart and Coeur